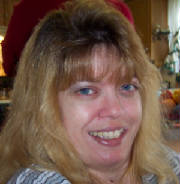 Hi! My name is Connie Steck. I have been doing Plastic Canvas Crafting for over 20 years.

I have recently taken my skill of the craft to the next level. As an experienced crafter I have begun creating my own plastic canvas patterns and I want to start sharing them with others.

Whether you stumbled on my site by accident, or are familiar with my work from My Current eBay Listings, I hope and trust you will find something of value to you here.

Feel free to browse around to your heart's content or search for something specific. I have patterns available to please the old and young alike!


All patterns found within this site are Original Copyrighted(c) Designs created by me based on well known characters created by their respective owners.
These patterns are for your personal use ONLY and are not to be resold, copied, or otherwise disseminiated any way whatsoever; either through physical or electronic means.
You MAY, however, sell the completed projects provided you clearly state that they are your creations
based on patterns owned and created by me, Connie Steck, and found at
www.creativecanvascrafts.com
.
I sincerely hope you enjoy your visit and please stop back again!
Sincerely,
Connie Steck